Look at beautiful Ruben with his unique colouring and happy smile! From unwanted to being the centre of attention at an Oudtshoorn Guesthouse - thank you to the Geleijnse family for offering this boy a second chance :)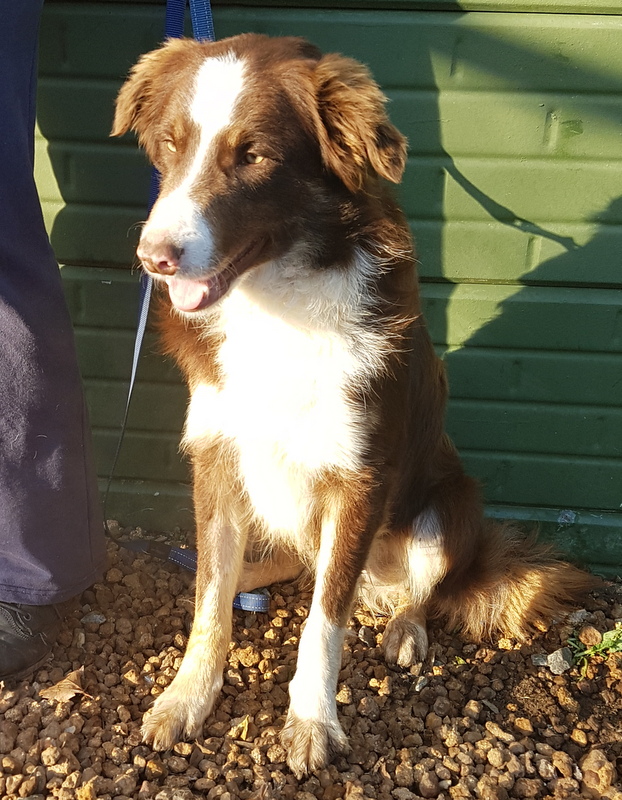 Just wanted to send you some pictures of Milo. He is the most incredible part of our family, we adore him. We think (unbiased) that he is the MOST handsome boy. He is full of energy! While he was a bit distrustful at first, he is the life and soul of the family now as you can see. He has a friend a rescued golden retriever Ben (7). Below is a picture from bandana day that was put on the sunflower funds facebook page. He is just too beautiful Thank you for our family treasure!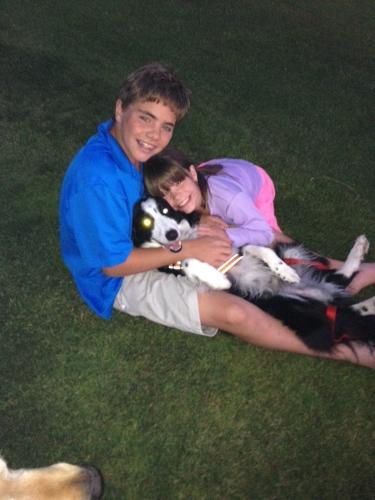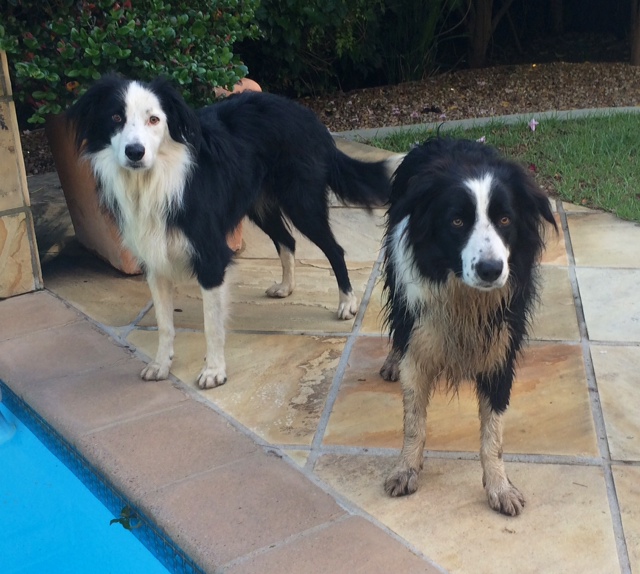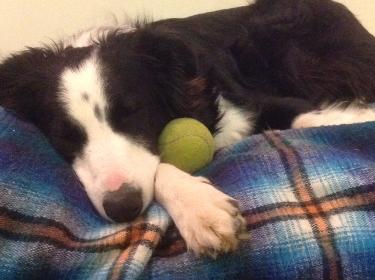 Look at Neo with his new family - thanks so much for taking this special case on Paul!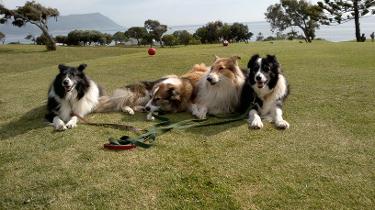 My husband adopted Sarah in 2009 and she became part of the family. She was trained at the SAP dog school in Pretoria as a specialist hide and carcass dog. Very clever girl! She is called out to stock theft scenes where she searches the area for blood, meat and hide and identify the place where the animals are slaughtered by using her clever little nose. She stays at home, leaving early morning to report for duty, then seriously relaxes after a long day at work.........no bed like a leather couch!
Best wishes
Terblanche Family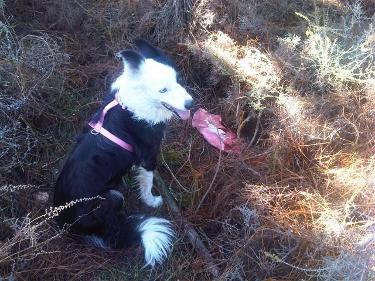 Look at how happy Whizzer and Chee are in their new home - YAY!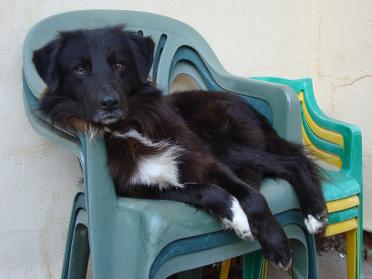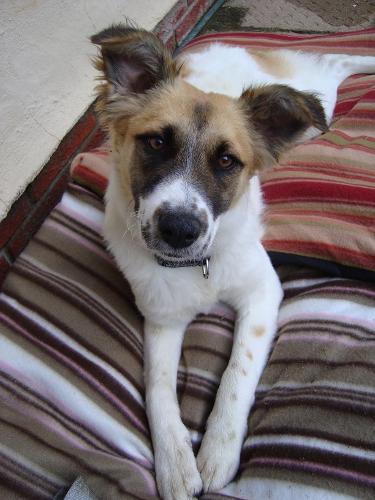 Meet Roxy (now +/- 6 years old). We have had her for a little over 5 years and she has brought us nothing but happiness. She is such a breeze to have. She loves the beach and has trained our little Jack Russel too.
We couldn't have chosen a better breed.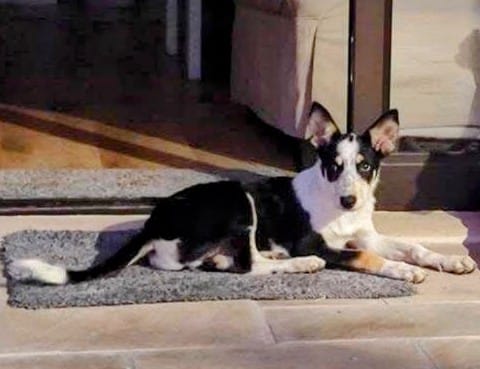 Pauli has now been with us for almost 5 months and I am pleased to let you know he adapted very well to our house and his new life. Pauli was very afraid of men when he came to us and although he is still cautious, it has improved a lot. I think a year from now his negative doggy memories will be very much in the past. Pauli did very well in his obedience classes and will attend another class next year. He is a favourite amongst people and animals and was even invited to a yappy dog birthday pawty. It was quite fun! Pauli loves going to the beach and playing in the water. He is a happy dog and we love him very much!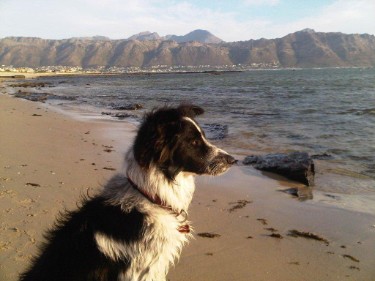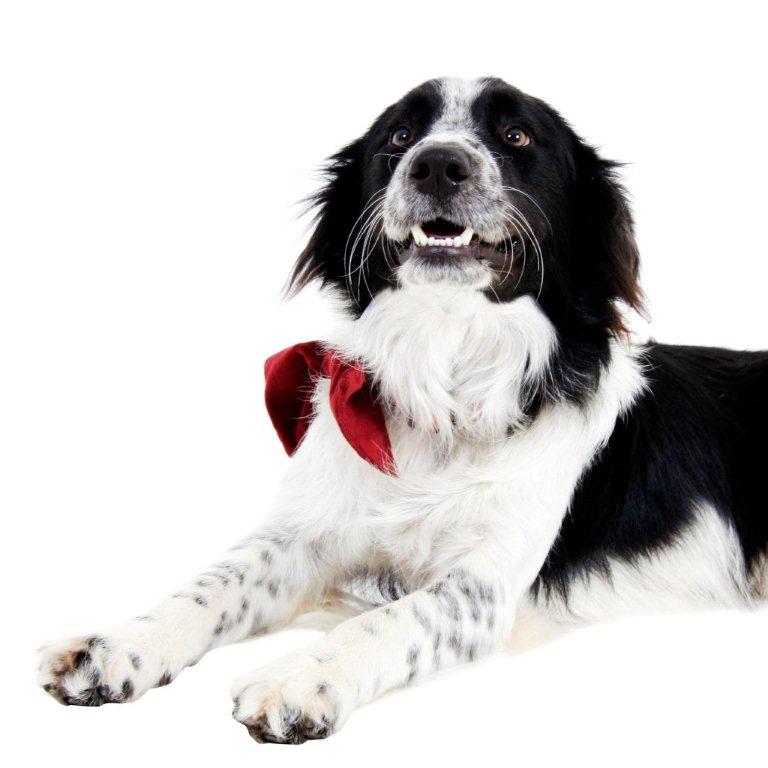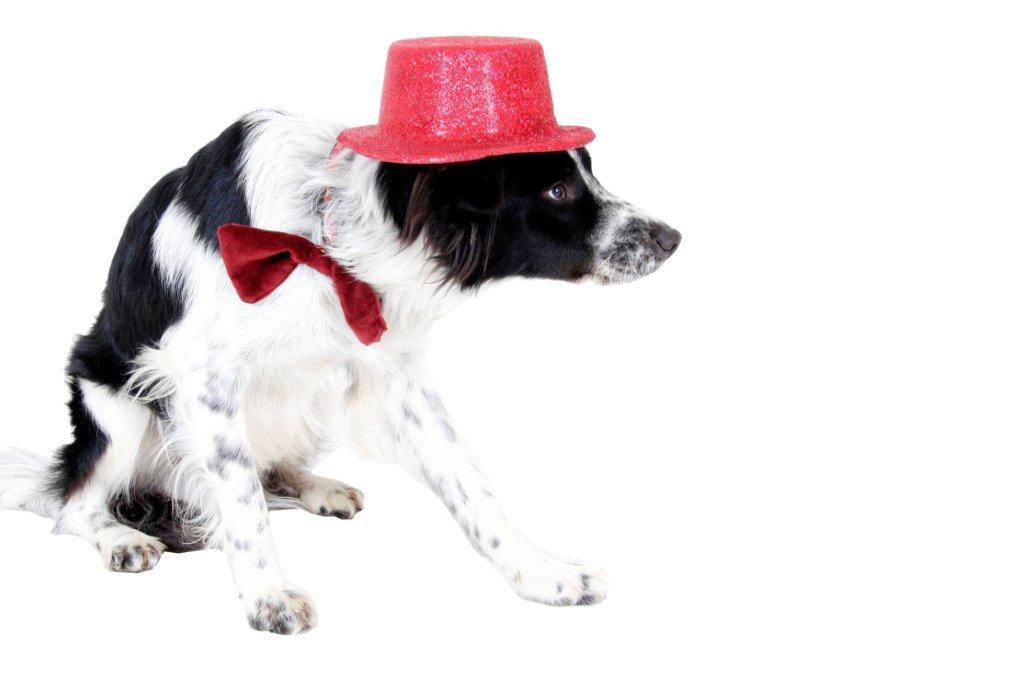 We just thought we'd pop you an update on Buster's progress. We adopted him in July last year and he has turned out to be a very special boy. He's incredibly good with our two Jack Russels and enjoys herding them around, whether it's around the garden, at the park or on the beach. He hated water when he first came to us but now it's a race to see who gets into the pool first – him or us. I've attached two pictures of him – one on the beach and the other was taken on the day of his obedience test.

He's doing exceptionally well at training and seems to be a magnet for both people and dogs as they all seem to adore him. He's now in advanced obedience at Cape Handlers and he also thoroughly loves his agility. We are amazed at how quickly he learns and how obedient he is. He's an absolute pleasure to have and such a prize – we were really luck to have got him.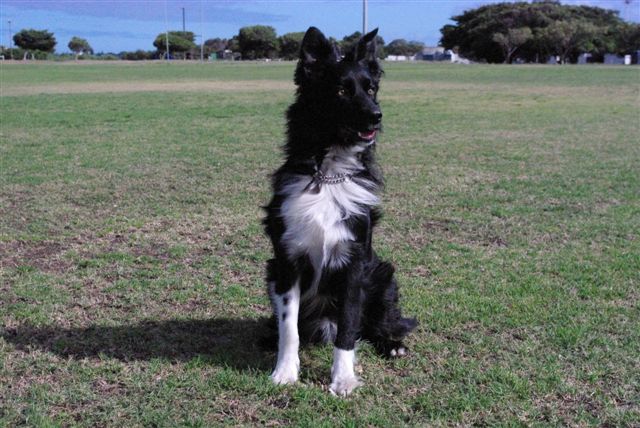 Nelson
My name is Nelson and I am a beautiful, mostly white Border Collie X. I was initially brought in due to an injury and the doctor had to remove the eye. Unfortunately my owners then rejected me - I don't really know why as it was still me, Nelson?! I have now adjusted really well after the operation and the kind people at Border Collie Rescue took me in for time being. Lucky me has now found a new home with a lovely lady, where I will be spoilt rotten. I cannot wait to go!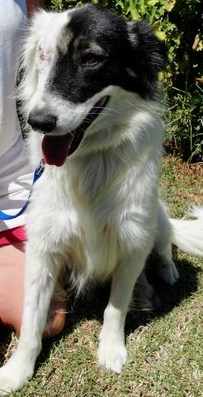 Meet Scamp (also called Scampie), who was picked up as a stray and never claimed. He ended up at the shelter as an unwanted Border Collie with nowhere to go. He has the most gentle nature and creeps straight into your heart. He was adopted by the Liebenbergs and their daughter Mia, who has become his best friend and playmate!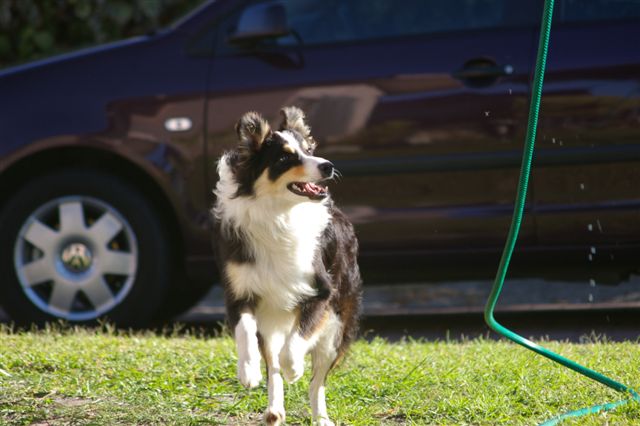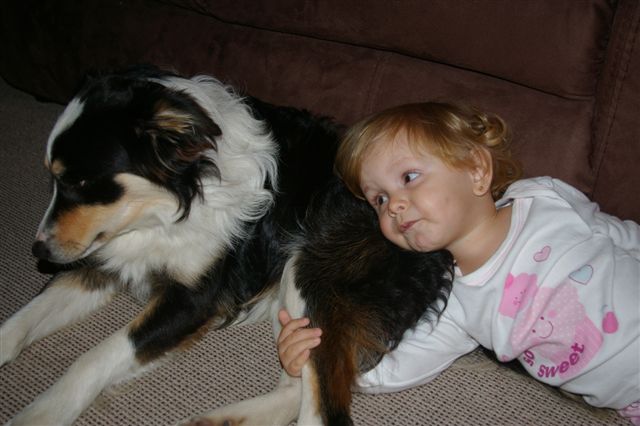 This is Wagter (now Snoop) with his new family, who - after very careful consideration - have adopted their first Border Collie. They are ecstatic to have him and he has settled in well (as you can see). He respects the feline companion in the house and enjoys regular outings to the beach, where he can run all he wants. The Stavenga's feedback is: "We're so happy that we opted for adopting instead of buying a puppy. We never owned a dog before, so are not really experienced and very happy that Snoop has gone through the naughty puppy phase already and is in fact well mannered and obedient! .
So, you have made 2 people and one dog VERY happy and a cat's live a bit more adventurous!"